Register today for Jill Lublin's Crash Course in Publicity!
Watch Testimonials from previous attendees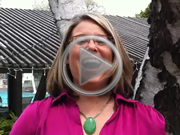 "I have learned so much... I would have paid triple the price."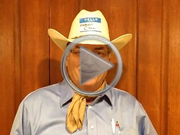 "I absolutely recommend you take Jill's Crash Course - it's incredible."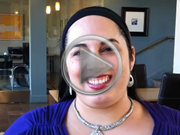 "Before Jill's Crash Course, publicity scared me. Now I have easy doable solutions."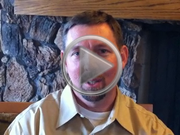 "I learned from Jill that PR is much easier than I thought it was."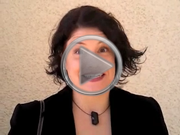 "With Jill's support, I went from an idea for a new business to four new clients."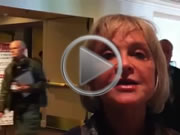 "Jill teaches you to be your own PR agent."

If you want to supercharge your business with free media exposure that blasts out the word about your company, products, books and services...

Spend the day with Best Selling Author and Media Expert Jill Lublin and become a Media Magnet with the Irresistible Stories the Press Wants Now.
With over 25 years in the business, as a media professional and trainer, Jill know what the media loves and what you need to do to get the media to say yes. Jill's worked with celebrities, experts, business leaders, entrepreneurs and authors to help them get the word out. Hiring a PR agency like Jill's would cost you tens of thousands of dollars. In her Publicity Crash Course, Jill brings your her knowledge and expertise for a small fraction of the cost.

Attend Jill's breakout program at the One Day in person format at the city of your choice above or participate in the comfort of your own home with the three-part Webinar!
Discover the powerhouse crash course that will have the media and new clients banging down your doors in just weeks, begging for your renowned expertise and assistance!
In Just ONE Day, You Will:
Craft Your Message so that the public and press will embrace it
Write an Effective Press Release
Write a Bio
Become Media Savvy
Strategically Plan your Publicity Campaign
Know how to Follow Up using Jill's Sure-Fire Techniques
You'll leave Jill's Publicity Crash Course with tools and strategies that you can put into practice now, next month and for years to come. Jill provides you with templates that you can use over and over to get yourself noticed and in the news.

Registrations are limited at each event in order to provide individualized attention for you and your guest.
Publicity has proven itself the most cost-effective, lucrative and powerful tool for client attraction and retention. No wonder Jill's Crash Course participants often have amazing breakthroughs in their business after they put Jill's strategies into practice.
If you ever watch the news, or read the paper very closely, you'll notice that virtually everything in it is about people... people just like YOU.
You'll see busy professionals just like yourself -business professionals, non-profit leaders, authors, heath practitioners, insurance and real estate agents, small business owners and consultants from every location and industry using publicity to grow their businesses and professional careers.
As a matter of fact, whether you realize it or not, "You're the news!" And the media will feature you... if you know how to create and plant a unique story to attract it.
When you attend Jill's Crash Course in Publicity, you'll have a quick and easy way to get everything you need to put the media to work for you - a proven system that you can duplicate and replicate, tools you can use over and over to get FREE media exposure and a supply of new customers for the lifetime of your business!
Register Today! For only $1297 or Two payments of $673.50. Multiple dates and locations are available.